THE END OF A FANTASTIC JOURNEY FROM CROATIA TO THE EMIRATES
16.06.2022. 18:12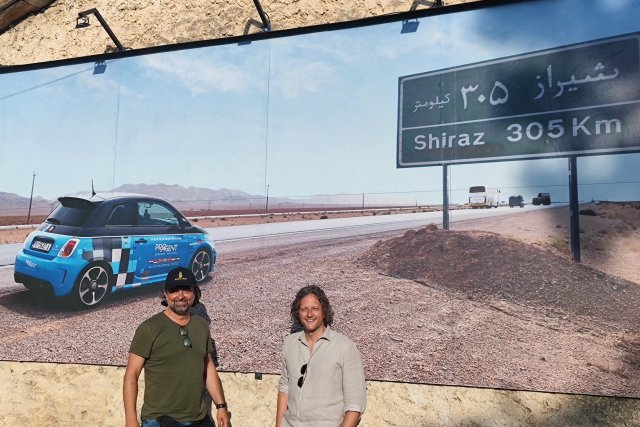 At the very beginning, while I was preparing the trip, it seemed to me that eighteen days was enough to cover 6000 km from Buzet to the Emirates. Again, as this is my first time passing by road through some countries, I think to myself, maybe it's a few days. I know, someone will say, eighteen days for 6000 km? Well, that can be done in five or six days. Yes, I agree, so could we, but the goal of the trip was not a race against time but enjoying life and traveling through the unknown. Many of us drive 6,000 km in local driving without seeing anything new. So I decided to "unwrap" those local miles and stretch in one direction and direction where I haven't been before.
Together with Goran, I discovered that there are some countries, some people, some cultures, religions ... who did not know where Croatia is, but now they know not only about Croatia but also about Buzet.
The trip lasted a total of 34 days from April 22 to May 25, 2022 and covered 7309 km, of which 20 days and 6009 km on the trip from Buzet to Dubai, where we arrived on May 11, 2022, and the rest of the days we had various activities in Dubai, Abu Dhabi…
If anyone is interested, the journey 6.122 km from Buzet to Abu Dhabi takes only 85 hours and 45 minutes. It's not scary and it can be done.

The journey ended where it began, in Buzet 🇭🇷.
Goodbye, Serbia🇷🇸, Macedonia🇲🇰, Greece🇬🇷, Turkey🇹🇷, Iran and the UAE🇮🇷.
Abarth is returning home, that is, he is coming to the port of Rijeka in a shipping container thanks to friends from the Express Global company.

We are not that far from each other as we think.
Vlatko Mrvoš